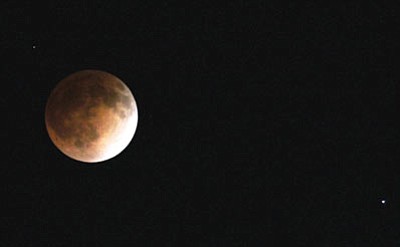 Originally Published: April 16, 2014 5:15 p.m.
KINGMAN - People who stayed up late Sunday night and early Monday morning saw a "blood moon," or total lunar eclipse.
The moon grew dim around midnight and had a reddish cast as it passed into Earth's shadow.
This was the first of a set of four full lunar eclipses, called a tetrad, in the next two years. The second eclipse is expected early in the morning Oct. 8.