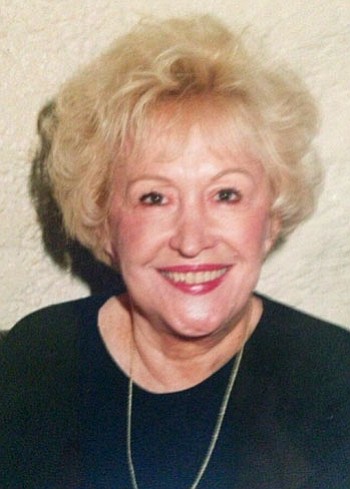 Originally Published: August 4, 2014 6 a.m.
Peggy Johnson Prevatte passed away July 24, 2014, in North Carolina where she resided for 50 years. Peggy was the daughter of longtime Kingman residents, Fred and Frances (Cox) Johnson.
She was born Jan. 7, 1941, in Morenci, Ariz. Her family moved to Kingman when she was 4 years old.
Peggy graduated from MCUHS in 1958. After raising a family, she had a successful career in the banking industry.
Peggy is survived by her four children, Michael (Sue) Vanhoy, Jeff (Angela) Vanhoy, Brian Vanhoy, Tracy Vanhoy Bennett (Shawn), nine grandchildren and four great grandchildren.
Also surviving are siblings, Frieda Johnson Reed, Larry Johnson (Karen) and Debbie Johnson Salzman, in addition to many nieces and nephews, and her beloved dog, Pierre.
Peggy was preceded in death by her husband, Billy Prevatte, and grandson Jade Vahoy.
Peggy loved her family and cherished her friends. We will miss her so much and are better for having had her in our lives.
A memorial service was held, July 28, 2014, in Whispering Pines, N.C.