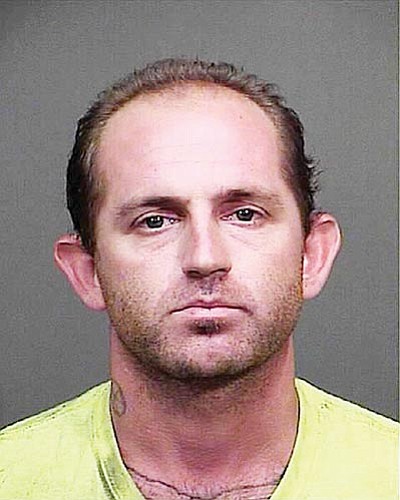 Originally Published: August 5, 2014 6 a.m.
KINGMAN - A Kingman man faces endangerment and other charges after he allegedly came close to striking a child with his vehicle after he ran into a fence in front of a home on Devlin Avenue on Thursday.
The alleged victim, 23, told Mohave County Sheriff's deputies that Paul John Lakin, 32, ran into the fence and nearly struck a child, got out of the vehicle and began pushing him and threatening his family.
Lakin and the man were roommates.
The victim said Lakin left the home in the 3600 block of Devlin Avenue and deputies later found him in the 3600 block of Verde Road in Golden Valley.
Deputies reportedly identified one of the cars at the home as the one that hit the fence.
Lakin was taken into custody without incident and was charged with felony endangerment by domestic violence and misdemeanor counts of threatening, assault, disorderly conduct and criminal damage - all by domestic violence.
More like this story