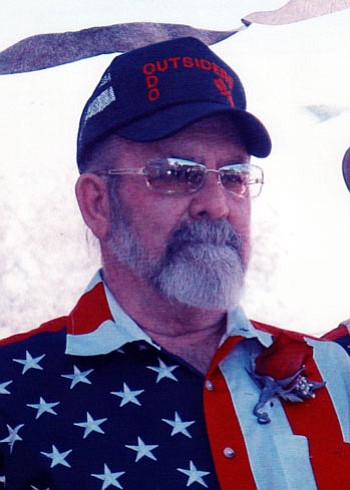 Originally Published: August 7, 2014 6 a.m.
Ronald Alan Caudell, known to many as Ronnie or "Fat Man," of Kingman passed away peacefully at his home on July 30, 2014.
He was born on Nov. 25, 1947, to Robert and Agnes Caudell in Riverside, Calif. Ronnie was a decorated Vietnam veteran and a recipient of the Bronze Star. He was very proud to serve his country. Ronnie is survived by his three girls, Roberta, Keri and Heather, who all live in and around Daytona Beach, Fla.; his nine grandchildren, Taylor, Sharon, Olivia, William, Heather, Ciaria, Andrew, Marley and Emma, who called him Grandpa "Fat Man"; and one great-grandchild, Tyler, who knew him as "Pop-Pop".
Fat Man loved to ride the open road. It made him feel free to open up the throttle and just go. Through the years, he made many lifelong friends on that open road. As the years passed, those friends became his second family. He moved to Kingman in April of 2000 from Newport, Wash. Fat Man was proud to have been one of few who started an organization that grew quickly in the biker community that went with his passion for riding motorcycles.
He was recently elected president in the Fraternal Order of Eagles Auxiliary 3744 in Kingman, where he had many friends who will miss him greatly. Fat Man may have been rough around the edges, but he had a big heart.
There will be a memorial from 1-9 p.m. Aug. 9 at the Fraternal Order of Eagles, 4536 N. Patsy Drive in Kingman.