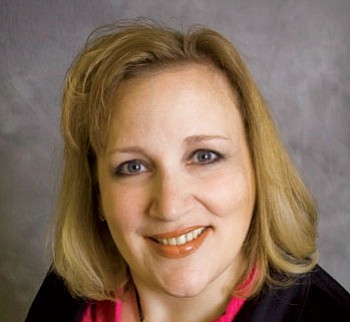 Originally Published: August 17, 2014 5:56 a.m.
KINGMAN - Yvonne Woytovich said she'll bring a fresh outlook and new energy to her job as president and chief executive officer of the Kingman Area Chamber of Commerce. She started Monday.
The position had been open since May, when former CEO Pam Wilkinson resigned.
Woytovich, 46, comes from Hesperia, Calif., where she served seven years as president and CEO of the Hesperia Chamber. Prior to that, she was a library branch manager in Victorville, Calif.
She is a 2014 graduate of the U.S. Chamber Foundation Institute of Organization Management and 2010 graduate of Western Association Chamber Executives Academy.
"During my interview with the board, I presented a 90-day plan to get to know the community and try to identify top priorities," Woytovich said Friday during an interview at The Daily Miner. "I want to see what kind of programs are in place right now, if any, for business development and economic development."
Jamie Taylor, previous chairman of the chamber board, said the chamber is looking for Woytovich to revitalize membership through a program that provides stronger values and incentives for businesses to join the chamber. About 400 area businesses are now members.
"We are also looking to her to use her connections and expertise to help us encourage more businesses to move to Kingman, improving economic development for our community," Taylor said.
Woytovich's salary is confidential, but the range is between $45,000 and $65,000, Taylor said. Other paid positions at the Chamber are administrative assistant; special events and communications director; and marketing and membership director.
Woytovich will evaluate staffing and hire as she deems appropriate to fill open positions for the special events director and marketing director.
Originally from a 1,200-population town in northeast Pennsylvania, Woytovich said she's used to the small-town environment. She visited a friend's family in Kingman a couple of years ago and went to the distillery and some of the museums in town.
"I'm a team player," she said. "I always go back to my college days when I was at the bottom of the totem pole. I realize that even people who do the lowest-paid jobs are vital to the organization."
In her spare time, Woytovich likes to work on graphic designs and Photoshop, read, shoot pool with her boyfriend and spend time with her two dogs.