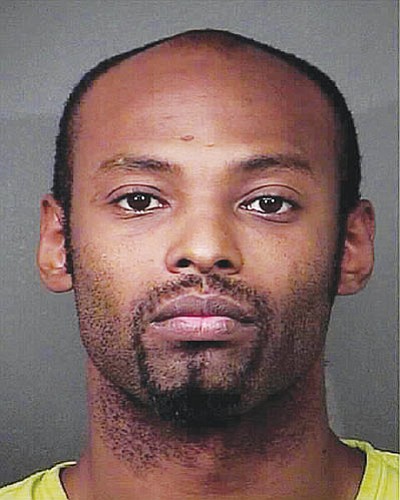 Originally Published: August 20, 2014 6 a.m.
KINGMAN - One person went to jail on several warrants Monday morning and one went to jail Monday night for allegedly lying to law enforcement about his whereabouts.
Mohave County Sheriff's deputies assisted Kingman Police officers at a residence in the 3500 block of Warbler Lane, where Benny Lee Massey, 31, was believed to be living with Melinda Marie Phillips, also 31.
Of the four warrants out for his arrest, the most serious was for felony aggravated assault, issued by the Greenville Police Department in South Carolina. Massey was also wanted by Kingman Justice Court on a failure to pay fines warrant, and in Bullhead City Justice Court on a warrant for failure to pay fines and a warrant for aggravated assault by domestic violence.
On Sunday, deputies responded to Phillips' home in an attempt to arrest Massey on the warrants, but Phillips allegedly told them that she hadn't seen Massey in 10 years. Deputies observed men's clothing and personal items in the home and returned to the residence at 8 a.m. the next morning and found Massey hiding inside.
Massey reportedly told deputies he was living with Phillips. She was taken into custody at about 11:15 p.m. and charged with felony hindering prosecution.
Massey was convicted in Mohave County on a charge of aggravated assault on a correctional employee and second-degree burglary on March 16, 2009.
Phillips has no criminal record in Arizona. Court records indicate she and Massey were in a relationship.