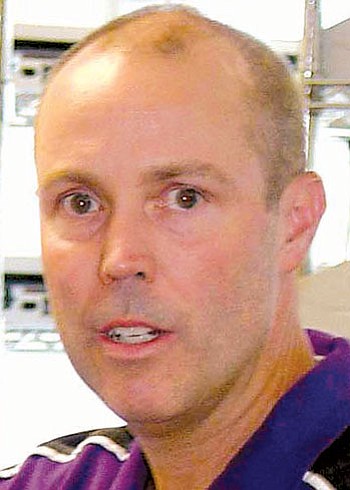 Originally Published: August 24, 2014 6 a.m.
KINGMAN - The primary election is two days out and many Mohave County voters have yet to receive their sample ballot in the mail, a caller told The Daily Miner on Friday.
They're now in the mail and should be received by Tuesday, Mohave County Elections Department Director Allen Tempert said Friday.
The sample ballot is required by law to be mailed at least 12 days prior to the election, giving voters time to read candidates' biographies and campaign promises.
Tempert said 61,607 sample ballots were mailed out Aug. 15, the last legal date for mailing, and were received in time by Arizona's district political coordinator in Phoenix.
From there, they were sent to a third-party company for sorting and collating in order to simplify the mailing process. It takes a couple days to meet the U.S. Postal Service's strict requirements, Tempert said.
Ballots were then trucked to Las Vegas, where they're processed and scanned. Even a letter mailed from Kingman to someone else in Kingman goes through Las Vegas, Tempert noted.
"There must be an issue with bar coding on some of the pieces because they wouldn't validate it," the elections director said. "It
seems the biggest issue was from people in Kingman."
Nobody detected a problem until people started calling. Tempert wondered if it might by isolated cases, but then he heard from scores of people in Lake Havasu City, Bullhead City and Kingman who hadn't received the ballots.
Tempert said he's been on the phone all day looking into the issue. He went to the Kingman post office early Friday morning and was told postal workers were "swamped" with sample ballots and they were sending them out immediately.
It was a similar story in Lake Havasu City with 2,500 ballots sitting in the trays.
Expect a jam at the polls if the ballots aren't delivered by Tuesday, said one Kingman resident who declined to be identified. Older voters like him take their time filling in the sample ballot beforehand and then copy it on the actual ballot at the polls, he said.
"Could prove to be a frustration that might turn away a lot of us old-timers that have had our fill of long lines that no longer work like the VA, Medicare and post office," he said.
Click for home delivery with comics, grocery deals, inserts, TV listings, coupons and more