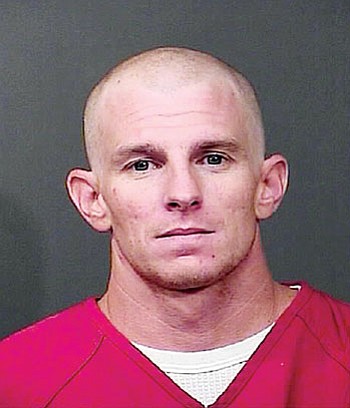 Originally Published: August 25, 2014 6 a.m.
KINGMAN - A Lake Havasu City man and his girlfriend face felony charges after allegedly plotting an escape from the Mohave County jail.
Jail staff in Kingman reportedly uncovered a plot involving inmate Michael William Ruane, 28, and Megan Lee Husted, 27.
Ruane has been held in the Mohave County jail on a $1 million bond since Aug. 5, the day after he and Stephan Lab, 23, allegedly committed armed robbery at a Circle K convenience store in Lake Havasu City at about 4 a.m.
Lake Havasu City police believe Ruane wore a mask and committed the robbery while Labs waited behind the wheel.
A citizen called police at about 2 p.m. that day to report a conversation she overheard. The caller said two men talked about a gun, and one of them was "possibly" holding a black ski mask.
Police found clothing matching what the suspect wore in a commercial trash container.
Both men reportedly admitted their involvement in the crime.
Lab was charged with armed robbery and was jailed on a $500,000 bond.
Ruane was charged with armed robbery, two counts of aggravated assault, and misconduct involving a weapon. On Aug. 14, the Mohave County Grand Jury indicted him on the same charges, along with two counts of kidnapping.
Ruane has been convicted other crimes in the past.
Click for home delivery with comics, grocery deals, inserts, TV listings, coupons and more