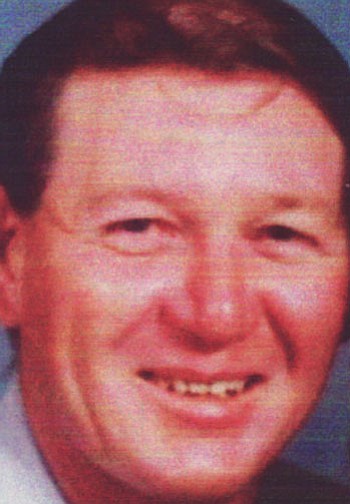 Originally Published: August 28, 2014 6 a.m.
Billy J. Maynard, 61, passed away unexpectedly on June 28, 2014.
Billy came into this world during the early morning "21 gun salute" on Veterans' Day, Nov. 11, 1952.
He was the son of J.P. and Maude Maynard. Gone before Billy are his parents; brothers, Jerry Adkins and Perry Maynard; and his sister, Janie Plott.
He is survived by his siblings, Harold "Jimbo" Adkins, Susie Gatineau, Margie LaPierre (John), Jesse (Roxanne) and John (Kathy) Maynard. Billy leaves behind daughters Annette Whisman and Josephine Canez.
Also, his grandchildren, Brianna Whisman, Heather Carpenter, Korina Canez, Sheldon and Moriah Johnson, as well as his great-grandson, Jayden Shuler.
Billy was born into a very large family with relatives from Kingman, Phoenix, North Carolina, New Jersey, California, Oregon, Texas, Nevada and Utah. As an avid collector of all kinds of treasures, Billy was always up for a good swap or barter.
He was a devoted fan of John Wayne and anything sci-fi.
Billy was a hunter, fisherman, and an outdoorsman most of his life. He was partially color blind and had an uncanny ability to spot a deer when no one else could see it. He enjoyed country music and could dance a great two-step and swing.
At 11 a.m. Saturday, Aug. 30, there will be a memorial service for Billy at the Mountain View Cemetery. Afterward, all are invited to the Eagles Lodge at 4536 Patsy Drive in Kingman for a potluck luncheon and gathering of family and friends in Billy's honor.
We love you and miss you.