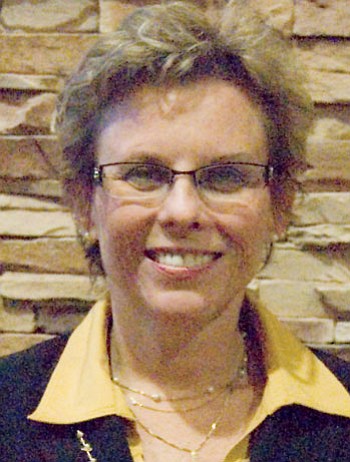 Originally Published: December 1, 2014 6 a.m.
KINGMAN - The Mohave County Board of Supervisors will discuss and consider adopting a resolution today strongly opposing proposed legislative action in connection with the Bill Williams River Water Settlement Act of 2014.
The board plans to send a letter to Sen. Jeff Flake, R-Ariz., and Rep. Paul Gosar, R-Ariz., stating that passage of the legislation may result in deterioration of Mohave County's position through steady and incremental reduction in the amount of private property available for development.
"It has consequential repercussions on our ability to generate tax revenue, to promote economic development along a critical future interstate highway corridor and undermines our water resources that are so essential to the county's growth," chairwoman Hildy Angius said in placing the item on the board's regular agenda.
The board meets at 9:30 a.m. today in the County Administration Building, 700 W. Beale St.
Introduced in June, the Bill Williams River Water Rights Settlement Act would codify agreements that would settle water rights disputes in the Bill Williams River watershed, providing certainty to both American Indians and other water users.
Freeport Minerals Corp. owns and operates a copper mine in Bagdad. Water for that operation comes from a series of wells along the Big Sandy River, a tributary of the Bill Williams River, in what is known as the Wikieup well field.
Because the Hualapai tribe also owns parcels in the area, the United States, on the tribe's behalf, objected to Freeport's applications to transfer water rights from Planet and Lincoln ranches to the Wikieup well field.
As part of this settlement, Freeport will agree to cap its use of water from the well field and recognize the reserved rights of the tribe and others on nearby parcels.
Mohave County supervisors will also review and consider possible options in regards to appealing the dismissal of its objections to Freeport Minerals' applications to sever and transfer certain water rights within Planet Ranch and Lincoln Ranch.
Other items on Monday's agenda include:
• Possible action on the employment contract for Mohave County Administrator Mike Hendrix (continued from Nov. 3 and Nov. 17 meetings).
• Processing and depositing of county property tax payments. Taxing districts may be losing revenue due to lost interest caused by late deposits.
• Removal of Constable Travis Heaton from his elected position due to malfeasance of office.
• Discussion of study by Office of Management and Budget as it relates to implementing a time clock or time-tracking system for county employees.
• Election of chairman and vice chairman of Mohave County Board of Supervisors for 2015.
Click for home delivery with comics, grocery deals, inserts, TV listings, coupons and more