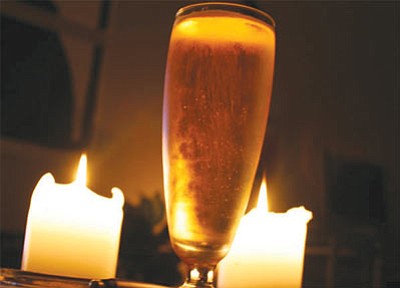 Originally Published: December 16, 2014 6:02 a.m.
KINGMAN - A bill aimed at helping microbreweries and clarifying the state law governing them will be sponsored by state Sen. Kelli Ward, R-Lake Havasu City, in the upcoming session of the Arizona Legislature.
Dubbed the Arizona Beer Bill, the legislation allows small breweries to grow without having to abandon their associated restaurants and pubs, Ward said in announcing the move.
"I am proud to sponsor legislation that will allow the craft brewing industry to grow and continue employing people in my district and across Arizona," Ward said. "This bill is a common-sense solution that will protect the three-tier system while at the same time allow the craft brewing industry to become a point of pride for our state."
The so-called "three-tier system" regulates the production, distribution and sale of alcohol in Arizona.
The Arizona Craft Brewers Guild and the Beer and Wine Distributors of Arizona collaborated on the measure, which has the support of many brewers and brewpubs across the state, including Kingman's Black Bridge Brewery.
Opponents include the Arizona Wine and Spirits Wholesale Association, Young's Market, Southern Wine and Spirits and Alliance Beverage Distributing. They've cited concerns about the impact on the existing tiered system.
Under existing law, breweries producing fewer than 40,000 barrels per year are considered microbreweries, which allows them to open restaurants and pubs, and have limited self-distribution rights.
Breweries above that threshold are considered "producers." They can brew as much beer as they want, but cannot own and operate offsite restaurants and pubs.
If a microbrewery grows to produce more than 40,000 barrels a year, it becomes licensed as a producer, but it's unclear what then happens to its pubs and related businesses.
The proposed legislation would:
• Allow craft breweries to keep their retail licenses if they grow beyond the 40,000-barrel threshold.
• Limit microbreweries producing fewer than 40,000 barrels annually to seven retail licenses. Currently, there is no limit.
• Craft breweries larger than 40,000 barrels could not add more retail licenses nor continue to self-distribute, except for their own retail licenses.