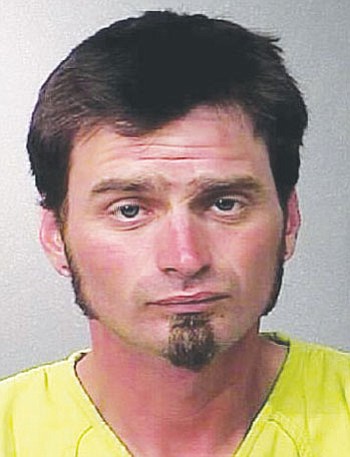 Originally Published: February 2, 2014 6 a.m.
KINGMAN - Declared legally competent to stand trial after separate doctors performed three mental health evaluations, Philip Steven Matwyuk will face a jury of his peers Tuesday in the courtroom of Judge Steven Conn.
Matwyuk stands accused of stabbing three people in a Kingman home invasion more than 18 months ago.
According to a Kingman police report, Matwyuk entered the Gold Street home of a former girlfriend at about 7 a.m.
He reportedly saw the woman, 29, with another man at a local tavern the night before.
According to police, Matwyuk took a knife from the kitchen before entering the master bedroom and attacking the woman and man, who was 26.
Both were asleep when the confrontation began.
Matwyuk also allegedly stabbed the woman's 22-year-old sister when she intervened. All three of the victims were stabbed multiple times.
The man was most seriously injured, but all three survived.
Matwyuk reportedly threatened to harm a 15-year-old baby sitter in the home that morning, but let her leave with the children in her care.
Matwyuk attempted to fire his latest attorney last week, but Conn denied the request.
Conn also refused to let the lawyer withdraw as Matwyuk's attorney at a hearing held a couple of weeks ago.
Following the early June 2012 incident, Matwyuk fled in a car, which he abandoned on Fort Beale Road, before arranging his surrender with the help of his father.
At the time, the father told the Miner the relationship between Matwyuk and the woman deteriorated right after they bought a home together.
The victims' family told the newspaper Matwyuk had been harassing her for weeks after the breakup.
Matwyuk faces three counts of attempted first-degree murder, first-degree burglary, one count of aggravated assault resulting in serious physical injury, four counts of aggravated assault with use of a deadly weapon/instrument and three counts of aggravated assault resulting in disfigurement or loss or impairment of an organ.
The trial is expected to last through the week.
Click for home delivery with comics, grocery deals, inserts, TV listings, coupons and more