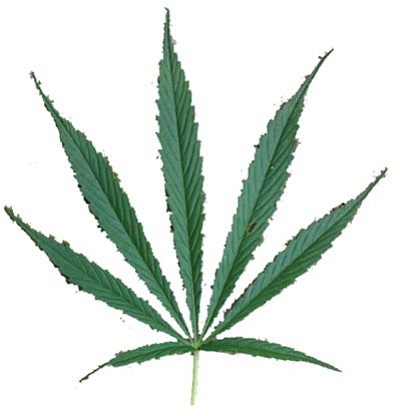 Originally Published: February 6, 2014 6 a.m.
NEEDLES, Calif. - Nearly 500 pounds of medical marijuana and marijuana products, guns and cash were seized last week from multiple dispensaries and residences in Needles, Calif., as well as residences in Lake Havasu City and Bullhead City following an investigation involving law enforcement in two states.
According to John McMahon, the sheriff-coroner of San Bernardino County, people who live in Arizona are buying medical marijuana from dispensaries in Needles, using false California identification cards and other information to do so, which is in violation of California's medical marijuana laws.
Additionally, people who own or operate dispensaries in Needles are required to live in California but actually live in Arizona, he said, which is illegal according to California's law, known as the Compassionate Use Act.
Both buyers and sellers allegedly falsified their addresses when they applied for a medical marijuana card or a license to run a dispensary, according to McMahon.
Thirteen search warrants were served the last two days of January, said McMahon. The San Bernardino Sheriff's Narcotics Division Marijuana Team and the Mohave Area General Narcotics Enforcement Team served warrants at three dispensaries and four homes in Needles, and one at a home in Lake Havasu City on Jan. 30. The next day they served warrants at other homes and dispensaries in Needles and one at a home in Bullhead City, said McMahon.
In addition to the nearly 500 pounds of medical marijuana that was seized in total, McMahon said detectives also confiscated a large quantity of edible marijuana products, 2,500 grams of Butane Honey Oil Wax that is used to make hash oil, several firearms and an unspecified amount of U.S. currency.
McMahon said a report would be forwarded to San Bernardino District Attorney Michael Ramos for review of possible criminal charges.
One suspect, he said, is wanted for alleged illegal possession of firearms.
The investigation continues and McMahon said anyone with information can call the Sheriff's Narcotics Division at (909) 890-4840, or anonymously report at the We-Tip Hotline, (800) 782-7463, or online at www.wetip.com.