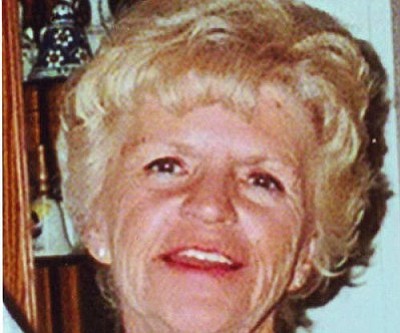 Originally Published: February 7, 2014 6:01 a.m.
Linda Kay Low passed away on Feb. 5, 2014.
Linda was born on Nov. 17, 1947, in Kingman. She was the oldest of five born to Charles and Marjorie Potter. Linda attended Palo Christi Elementary School and graduated from Mohave County Union High School in 1965. Linda's father was on the school board and when she graduated high school, he personally gave her the diploma, along with a kiss. Linda also attended Arizona Western Community College and Mohave Community College, where she obtained her A.A.
Linda married Tom Low in 1967 and they had two children, Vonda Frischman and Nolan Low. Linda loved her home, keeping house, and working in the yard, where she had flowers galore in her flowerbeds and many potted plants. Anything that lives she loved.
Linda worked at Citizens Utilities as a telephone operator and at First American Title.
In 1989, Linda was diagnosed with breast cancer and she was a breast cancer survivor. In 1994, Linda's grandson, Justin Low, was born and she was blessed to become a full-time grandmother. Justin is a fourth-generation Bulldog and Linda was very proud of this as well as Justin's decision to join the Air Force in order to defend his country.
Then, Linda and Tom moved to Goodland, Kan., and to Indianapolis, Ind. In 2005, they moved to Albuquerque and then finally in 2008, Linda and Tom were able to retire and return to Kingman. It was always Linda's dream to come home to Kingman.
She was an avid volunteer for the Kingman Cancer Care Unit. Linda was also a member of the Daughters of Mohave County Pioneers and graciously served as their treasurer for three and a half years.
Linda is survived by her husband, Tom Low; children, Vonda Frischman, Nolan (Jennifer) Low; grandchildren, Justin Low, and Kendall and Jayden Frischman; siblings, John (Annette) Potter, Gail (Mike) Denny, Bruce (Sherry) Potter and Mary Cosper; nieces, Sarah, Amanda and Jill Denny; nephews, Kevin (Crystal) Potter, Charlie (Robin) Potter, David (Danielle) Potter; grand dogs Gus and Baxter Low; and grand horses Chipper, Soldier, Shrek and Mare Low.
Linda is preceded in death by her grandmother, Annie Potter; mother, Marjorie Potter; father, Charles Potter; and nephew Johnny Potter.
In lieu of flowers, please donate to the Kingman Cancer Care Unit or The Mohave Museum of History and Arts.
Services will be held at 11 a.m. Feb. 15, 2014, at Sutton Memorial Funeral Home, located at 1701 Sycamore Ave. in Kingman.