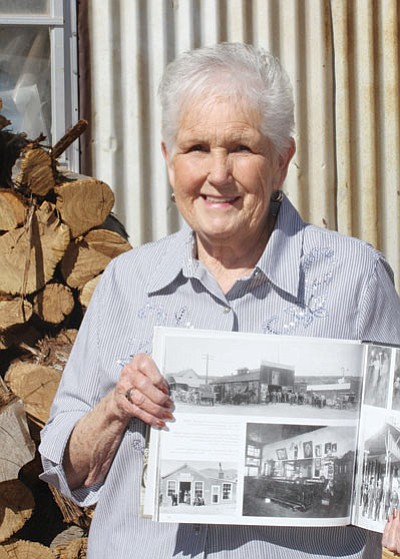 Originally Published: February 28, 2014 6:15 a.m.
Sherrill Isham Medlin has a long, rich history in Kingman, where she has lived for 77 years.
Long before the birth of Medlin, who was nominated for the Pioneering category by Dorothy Brown, her family was entrenched here. Her grandfather, Jack Maddux, came to Kingman from Arkansas in the 1890s and was a blacksmith in his shop at Fourth and Beale streets. Medlin's grandmother, Lila Penberthy, moved here when she was 17 years old from Cornwall, England, in the 1890s.
Penberthy's family worked in the mine in the Hualapai Mountains, and she met Maddux and married him in 1901. During the big flu epidemic of 1918, she helped take care of the sick in Kingman. The grandmother was one of the founding members of The Daughters of Mohave County Pioneers, and Medlin is a member now.
Medlin's mother, Jessie, attended elementary and high school in Kingman. Medlin's father, N.B., moved to Hackberry with his family in the early 1900s. Most of them moved on to California, but he stayed here with his grandmother, Nannie Duncan Grelle, the sister of Tap Duncan, a master gunfighter turned cattle baron who owned Diamond Bar Ranch.
Medlin married Glenn Medlin, who was from a ranching family on the Big Sandy, and they moved here. She has been a volunteer in the Kingman AIDS Support Group, and is active in The Daughters and Kingman Cancer Care Unit. Also, she is an active member of Downwinders of Mohave County.