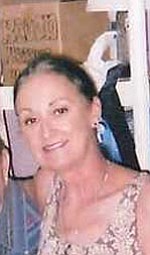 Originally Published: January 10, 2014 6:02 a.m.
LeAnna Lynn Kinser, a resident of Berryville, Ark., was born May 16, 1959 in Torrance, Calif., the daughter of Warren H. "Butch" and JoVan (Brannon) Kinser. She departed this life Thursday, Jan. 2, 2014, in Berryville at the age of 54 years.
She loved the outdoors, camping and gardening.
She is survived by her father, W.H. "Butch" Kinser and stepmother, Gladys Mae Kinser of Berryville, temporarily residing in Fairview, Mo.; brothers, Kenneth (Lee Ellen) Kinser of Berryville; Daniel A. "DAK" (Amie) Kinser of San Pedro, Calif.; her loving companion, Donald Desmond of Berryville; and a host of family and friends.
She was preceded in death by her mother, JoVan Kinser.
A graveside service will be at 2 p.m. Tuesday, Jan. 14, at the Pension Mountain Cemetery in Prairie, Ark. with Brother Royce Collier officiating. Interment will follow at the Pension Mountain Cemetery under the direction of Nelson Funeral Service. Online condolences may be sent to the family at nelsonfuneral.com.
More like this story