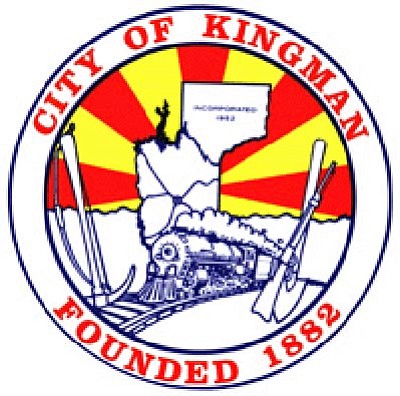 Originally Published: January 21, 2014 6 a.m.
KINGMAN - The next fiscal year that begins July 1 could be a bumpy one for the City Council, which will set its preliminary budget calendar at today's meeting in City Hall.
According to today's agenda, the Council for the past two years has kicked off budget season with a non-action workshop held to discuss priorities and a capital improvements plan in February.
The city's final budget for fiscal year 2014-2015 must be adopted no later than June. The Council and city staff will hold a number of workshops and meetings in the next few months - with expectations that revenue could fail to meet current expenditures.
In other items of interest at today's meeting:
• The Council could go into closed executive session to discuss a proposed land purchase.
• The Council will hear a report regarding any leads that were generated when the Economic Development and Marketing Commission purchased a booth at the International Council of Shopping Centers convention in Las Vegas last May.
The City Council at its Dec. 17 meeting requested a list of contacts made at the convention.
• The City Council often appoints people who don't live inside Kingman's boundaries to serve on various volunteer boards and commissions.
The general rule is the appointee must at least reside within the Greater Kingman Area, but there is an exception.
Current Economic Development and Marketing Commissioner Mark Retersdorf recently
moved to Lake Havasu City. He moved from Kingman with his wife, whose job transferred her to Lake Havasu City.
The Council at tonight's meeting must determine if Retersdorf can remain on the commission.
City code allows for an exception to the residency requirement titled "Exceptions for Council's discretion."
There are two of them. The nonresident appointee must possess "exceptional expertise" or no qualified residents applied to fill an existing vacancy.
Staff left the decision to the City Council's discretion.
Several members of the city's boards and commissions reside outside of the city limits, but all of them live in the Kingman area.
Today's meeting gets under way at 5:30 p.m. in Council Chambers at City Hall, 310 N. Fourth Street.