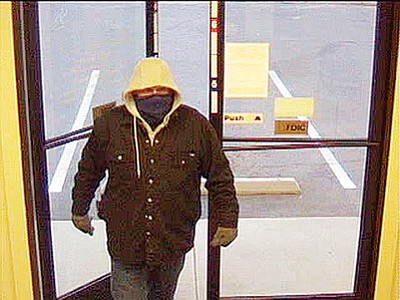 Originally Published: January 28, 2014 6 a.m.
GOLDEN VALLEY - Mohave County Sheriff's deputies and detectives continue to investigate a Friday afternoon bank robbery at the National Bank of Arizona.
The suspect entered the bank branch at about 5:30 p.m. Only two employees were present at the time.
The man did not show a weapon and left with an undisclosed amount of cash, according to Mohave County Sheriff's Office spokeswoman Trish Carter.
The suspect is male, 5-foot-10 to 5-foot-11 with a medium to stocky build. He has bright blue eyes and blond eyebrows and at the time of the robbery was wearing a black jacket and blue jeans with a black ski mask over his head. He fled on foot and it is unknown if he had a vehicle nearby, said Carter.
Anyone with information is asked to call the Mohave County Sheriff's Office at (928) 753-0753 or Silent Witness at (928) 753-1234.
More like this story