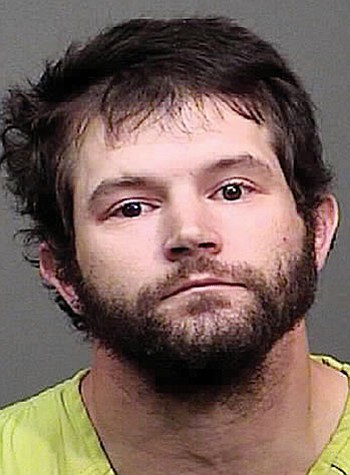 Originally Published: July 6, 2014 6 a.m.
KINGMAN - A man who allegedly attempted to swallow drugs during a traffic stop Wednesday earned a couple of extra felony charges for his trouble.
Mohave County Sheriff's deputies saw William Henry Estes, whom they knew had a warrant for his arrest, driving in the 2500 block of Devlin Avenue at about 3:10 p.m.
Estes, 31, of Kingman reportedly refused to exit the vehicle when ordered to do so and instead questioned the deputies, who opened his door and attempted to remove him from the car.
Estes allegedly had a plastic bag in his hand that he put in his mouth and swallowed as he struggled with deputies.
He said the bag contained two or three hydrocodone pills. Paramedics were called and "cleared" Estes.
Deputies had passenger Cindy Lynn Shawhan, 41, also of Kingman, exit the vehicle prior to a search. They allegedly found a glass pipe with residue under the driver's seat and numerous methamphetamine pipes in Shawhan's purse. She was taken into custody without incident.
Estes faces felony charges of resisting arrest, tampering with evidence and possession of drug paraphernalia. The misdemeanor failure to pay fines warrant that led to the stop was issued by Kingman Justice Court.
Shawhan faces a felony charge of possession of drug paraphernalia.
Click for home delivery with comics, grocery deals, inserts, TV listings, coupons and more
More like this story