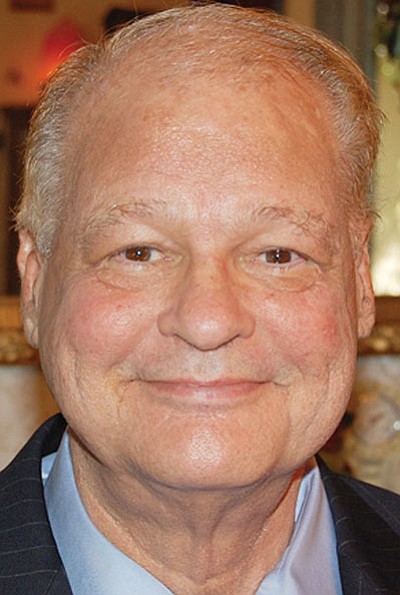 Originally Published: July 11, 2014 6 a.m.
KINGMAN - On Wednesday - the same day Secretary of State Ken Bennett said there is reasonable cause to believe Attorney General Tom Horne unlawfully used his staff to work on his re-election campaign, a violation of state election laws - Horne told the Miner his legal troubles are the result of a single disgruntled former employee and the liberal media.
"We're talking about a woman with a history of complaints every time she leaves an employer," said Horne. "All of this is just one person and I'm confident I'll be vindicated."
Horne said the former employee, Sarah Beattie, previously filed an overtime complaint after leaving a job with Sen. John McCain, R-Ariz., and that the senator settled the matter as a nuisance.
Horne also said the "liberal media" in the state, namely the Arizona Republic, the state's largest newspaper, has attacked him since 2010, when he became the first Republican to win an attorney general election in 12 years.
Horne said the newspaper's "relentless attacks" have been "over the top."
"You should see the headlines," he said. "They're huge. They're what any other newspaper would use if the Japanese ever attack Pearl Harbor again.
"Even when a charge against me is proven false, they keep attacking me, and they never write about my accomplishments as attorney general."
Attempts to discuss Horne's accusations with the Arizona Republic were unsuccessful.
Horne spoke at Wednesday's Mohave Republican Forum meeting and highlighted his achievements.
He said he partnered with federal and local law enforcement to dismantle 14 Mexican drug cartels.
He personally argued and won a case before the U.S. Supreme Court regarding federal intervention in Arizona laws, and he successfully defended Proposition 200 before the Supreme Court, regarding the requirement that voters show photo identification prior to casting a vote.
Closer to home, Horne also cited his efforts to protect "girls that are kept in harems by older men" in Colorado City.
The polygamous community in remote Mohave County and Washington County, Utah has vexed law enforcement for years.
He said he saved Arizona taxpayers $300 million when the federal government tried to impose per-student spending levels for pupils who learn English as a second language.
But Horne, a practicing attorney for 40 years and a former state superintendent of schools and lawmaker who has won 14 elections, might find victory No. 15 the toughest battle yet.
In addition to Bennett's recommendation that a full investigation of Horne's election campaign be conducted, the Citizens Clean Elections Commission has also requested a separate investigation into the same issue. Horne recently filed a lawsuit to stop the commission's investigation, arguing the commission has no authority over his election because he is not a participant in Arizona's public campaign financing system.
And while some officials believe Beattie's accusations are credible, Horne said she's not.
"I have 11 witnesses who will claim there is nothing to what she says," said Horne.
Beattie's primary allegation is that Horne used staffers to work on his re-election efforts while on the clock and while taxpayers were paying their salaries, not the campaign.
The legal baggage did not matter to members of the Mohave Republican Forum, who offered Horne a warm welcome.
Outgoing Sheriff Tom Sheahan praised Horne for his efforts in Colorado City. Mohave Republican Forum President Richard Bassinger said Horne is "one of the best attorney generals the state has ever had."
Horne might be in the fight of his political life against Mark Brnovich, his Republican challenger in August's primary election. The winner will face Democrat Felecia Rotellini in the general election Nov. 4.
Horne narrowly defeated Rotellini in 2010, taking 51.9 percent of the vote to Rotellini's 48.1 percent.
Brnovich, the state's former gaming director, and Rotellini, a former prosecutor now in private practice, have been highly critical of Horne's turbulent first term.
Horne, however, refused to sling mud.
"I can run on my record. I think people are smart enough to see through things and see what I've accomplished."