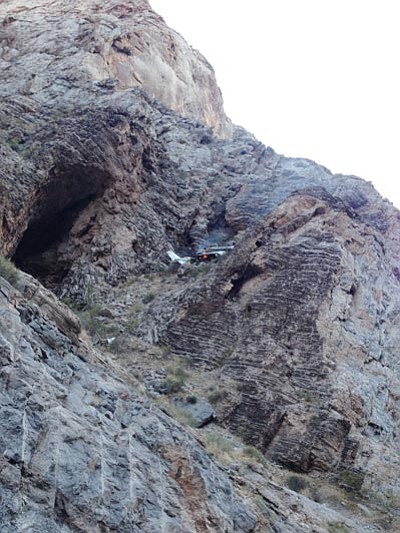 Originally Published: July 21, 2014 9:27 a.m.
KINGMAN - Two teenage brothers were killed in a plane crash near Interstate 15 on the Arizona Strip Sunday evening, according to Mohave County Sheriff's Office spokeswoman Trish Carter.
Pilot Daulton Rey Whatcott, 19, and his 16-year old brother Jaxon McKee Whatcott, both from Clinton City, Utah, were traveling from Bountiful, Utah to Mesquite, Nev., when the crash occurred.
Whatcott was piloting a 1969 Cessna 172K fixed-wing aircraft. What caused the crash is unknown at this point.
Deputies responded to the wreckage at milepost 14, about 150 feet from the interstate and south of the Virgin River Gorge just before 6:30 p.m.
Deputies and members of the sheriff's Search and Rescue units secured the scene through the night.
Carter said the Federal Aviation Administration and the National Transportation Safety Board have will conduct the investigation.
The NTSB is also is investigating a crash near Sedona that happened just hours earlier Sunday.
Authorities recovered the remains of four people Monday from a rugged wilderness. Their identities haven't been released.
The Federal Aviation Administration says it is unsure of the flight plan for the single-engine Cessna that sparked a small fire when it crashed around 3 p.m. Sunday.
Firefighters were working to extinguish the 25-acre fire.
(The Associated Press contributed to this report.)