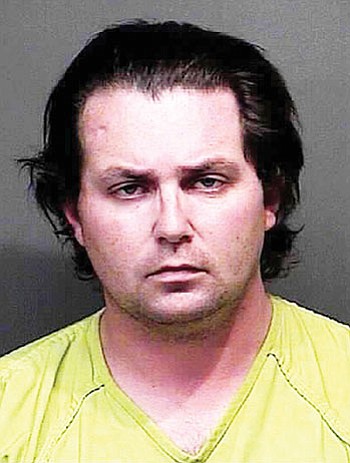 Originally Published: July 27, 2014 6 a.m.
DOLAN SPRINGS - A Dolan Springs man was arrested Wednesday and charged with four felony counts of sexual conduct with a minor.
Thomas Richard Didion, 31, reportedly told Mohave County Sheriff's detectives who went to a home in the 17400 block of Mariposa Drive the allegations that he had engaged in sexual activity with a 15-year-old were "all a misunderstanding."
Didion's mother, however, allegedly told detectives that she "walked in Didion's bedroom last night (Tuesday) when she observed sexual activity" between Didion and a 15-year-old girl.
Didion was taken into custody without incident.
It was unclear how detectives became aware of the allegations.
Click for home delivery with comics, grocery deals, inserts, TV listings, coupons and more