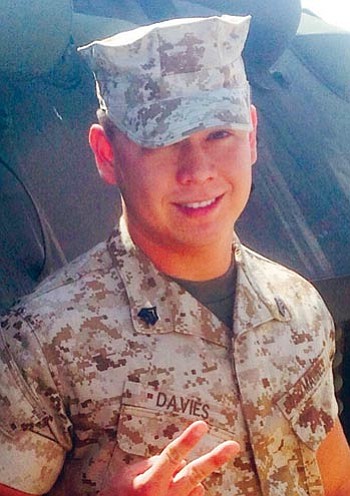 Originally Published: July 27, 2014 5:59 a.m.
A warm welcome-home party was given for Sgt. Kevin de Vera-Davies by his parents, Lee Davies and Armi Davies, friends, relatives and the Filipino-American (Pioneer) group.
His four-year tour of duty with the U.S. Marines is complete. During his four years, he received several awards and meritorious promotions leading to the rank of sergeant. Davies said he is the youngest of the family and wanted to follow the other Davies, such as his dad, uncles, grandpas and cousins who served, and he was also determined to fight for his country. Davies was accepted at Arizona State University this fall and was awarded a scholarship. In addition, he was also accepted at ASU's Barrett Honors College. He will be majoring in biology with a minor in psychology.
Air Force Airman Austin T. Luchsinger graduated from basic military training at Joint Base San Antonio-Lackland in San Antonio, Texas. The airman completed an intensive, eight-week program that included training in military discipline and studies, Air Force core values, physical fitness, and basic warfare principles and skills. Airmen who complete basic training earn four credits toward an associate in applied science degree through the Community College of the Air Force. Luchsinger is the son of Dana Luchsinger of Bullhead City. He is a 2013 graduate of Kingman Academy High School.