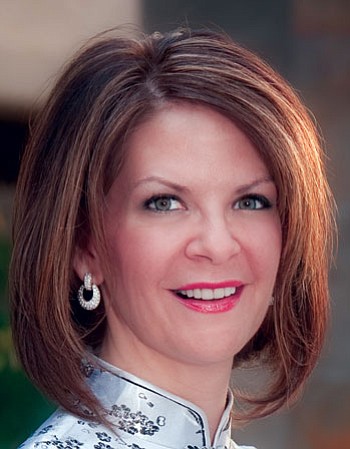 Originally Published: June 1, 2014 6 a.m.
PHOENIX - It wasn't easy for Arizona Sen. Kelli Ward, R-Lake Havasu City, to be labeled as the only legislator - House or Senate - to vote against a bill funding a statewide child welfare overhaul.
But Ward, who sat on both the health and budget committees that heard complete presentations on the bill and was left with numerous questions, had her reasons. Ward said she wanted more accountability in the bill, which she tried to do with an amendment that failed, in the areas of hiring, overzealous employees, backlogged cases and objective measures of success.
"I didn't feel comfortable giving approval when there's not enough accountability in this bill," said Ward. "As I listened to the presentations, I had more and more concerns about what I was hearing and questions that I wanted to have answered. This bill is definitely far from being finished."
Less than a year after revelations that thousands of child abuse and neglect reports in Arizona had not been investigated, the state overhauled its child welfare agency this week, funding it with millions of dollars more than it had in the past.
Arizona Gov. Jan Brewer on Thursday signed into law two bills that created and funded a new child welfare agency, now known as the Department of Child Safety. The main bill setting up the agency passed unanimously in both chambers.
The new agency will be funded at a total of $834 million, over $200 million more than it had in recent years. Brewer proposed the overhaul after revelations late last year that more than 6,500 abuse and neglect reports were closed without investigation by the old Arizona Child Protective Services.
Ward said she wanted to hold back some funding until the agency could show progress on hiring more employees. The Legislature previously approved the hiring of 126 caseworkers, said Ward, but only 54 have been hired so far. And approval was given for adding 192 support staff to the agency, but only 64 have been hired so far.
Another concern is overzealous agency employees whose first choice is removing children from their homes, whether or not the situation calls for it. Ward said the biggest complaint she receives from her constituents is that children are being held hostage and there is no hope of reprieve. Ward said the agency should not be working to hurt families.
"Families need more help instead of a knee-jerk reaction of removing their children," said Ward. "I know the agency is trying to err on the side of caution, but it's harming as many as it's helping. And once these children are in the system, it's a constant cycle. If we can help parents and keep kids out of it, that makes better sense."
Ward also wants more information about the progress the agency is making on the 15,000 backlogged cases in the system and how they are being addressed. And she said the agency's stated top objective measures of success - staff satisfaction and retention - are not what's important when dealing with families and children in need of services.
Click for home delivery with comics, grocery deals, inserts, TV listings, coupons and more