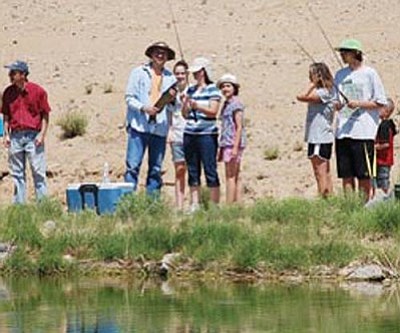 Originally Published: June 6, 2014 6:01 a.m.
KINGMAN - The Fishing for Smiles free fishing day for ages 5-15 is from 7 a.m. to noon Saturday at Dunton Fort Rock Ranch.
Lunch and refreshments are provided. Use loaner equipment, or bring your own rod and reel. Registration is available at Bob Kay State Farm Inc., 2425 Hualapai Mountain Road; East Side Shell, 2901 E. Andy Devine; or Arizona Game and Fish Kingman Office, 5325 Stockton Hill Road.
For more information, contact Bob Kay at (928) 718-9500 or Bill Shilling at (928) 279-9201.