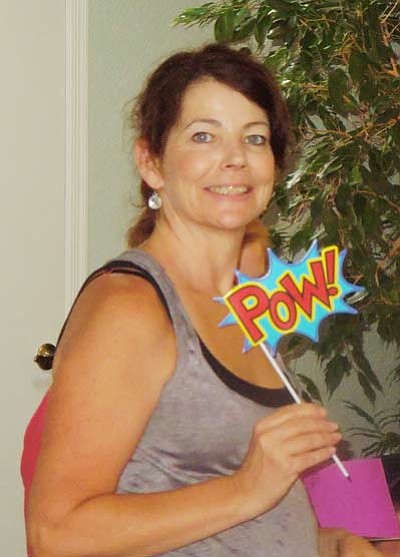 Originally Published: June 11, 2014 6 a.m.
Fay Marguerite Towne, born June 24, 1965, in Great Falls, Mont., went to live in Heaven on June 6, 2014, after a long battle with cancer.
Fay attended school in Great Falls and graduated from C.M. Russell High. She obtained her associate degree from the College of Great Falls. She worked for the government at Social Security in Great Falls. After marrying, she moved to Ogden, Utah, where she worked for the state for some years. After moving to Kingman in 1998, Fay worked for Mohave County as a paralegal for 15 years. In 2006, she received the Outstanding Paraprofessional Award for the state of Arizona.
Fay is survived by her husband of 25 years, David; her son, Christopher; her daughter, Alexandra (Ally); stepsons, Skyler (Corie) Wulf Towne and their children, Rylan and Rayana of Cheyenne, Wyo., and Shea Towne of Colorado; her mother, Betty (Elizabeth) Steinhoff of Kingman; father, Dennis Painter of Great Falls; brother, Craig Painter of Great Falls; sister, Denise Dolan of Kingman; brother, Michael Painter of Oregon; and extended family.
Fay was loved by any who had the pleasure of meeting her and will be missed terribly. She was an inspiration to her family and friends. We are comforted knowing she is whole again with her heavenly Father.
There will be a memorial service at 5:30 p.m. Tuesday, June 17, at Metcalfe Park, 315 W. Beale St. All are welcome to attend.
In lieu of flowers, please send cards and donations to 290 Greenway Drive, Kingman, AZ, 86401.