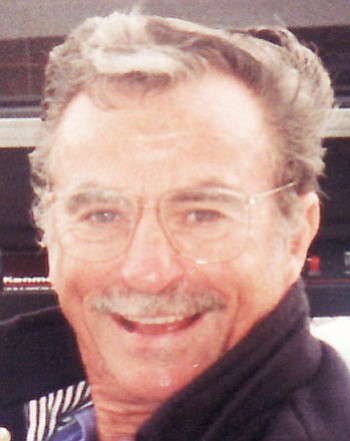 Originally Published: June 15, 2014 6 a.m.
In loving memory of Clarence Myerscough, who was born Nov. 23, 1924, leaving us June 8, 2014. He was born in Los Angeles and raised in Montrose, Calif.
He is survived by his wife, Donna Lou Myerscough; two stepsons, Richard Super, Eric Super; and his stepdaughter, who he called princess, Laciann Lemaster. He is also survived by his children from a previous marriage, Carol McDonald and David, John and Brian Myerscough. He also left behind 15 amazing grandchildren and one great-grandchild.
Clarence was truly loved and touched many people's lives that were blessed to have them in their lives, even if in passing. Clarence was a God-fearing man who fought for his country during World War II.
He loved organic gardening and flowers. He was a member of Sam Champ Modelers. He did old time free flight. He was a developer and owned a business called "Myerscough Management Company" in California.
No memorial services are planned. In lieu of flowers, please make donations to the Joan and Diana Hospice Home in Kingman.
More like this story