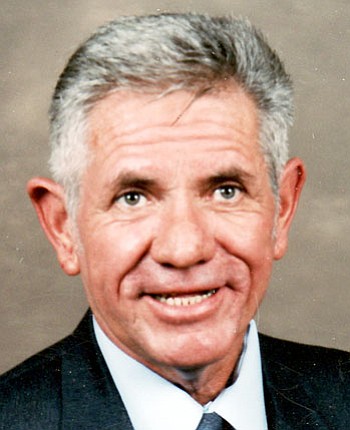 Originally Published: June 17, 2014 6 a.m.
Mr. James Hawkins passed away June 13, 2014, in Kingman. He was born May 30, 1941, to Stanley and Elizabeth Hawkins in Salida, Calif. He came to Kingman from California and had been a resident for 21 years.
James was a machinist and was a veteran of the Marine Corps. He volunteered often at St. Vincent de Paul. He enjoyed camping and fishing, but most of all he enjoyed spending time with his family. He will be forever in our hearts.
His daughter, Tammy Pelter of Kingman, and his son, James Moore of Laurel Canyon, Calif., survive him. He has two grandchildren.
There will be a memorial service at 10 a.m. Thursday, June 19, at St. Mary's Roman Catholic Church, 302 E. Spring Street. There will be a burial service at Mountain View Cemetery directly after the memorial service.
More like this story