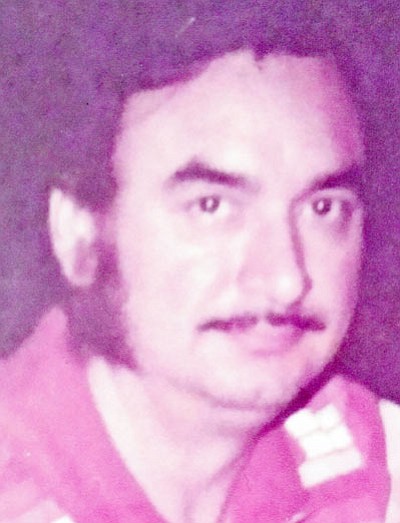 Originally Published: June 18, 2014 6 a.m.
Frank Canez passed away on June 11, 2014. Frank was born Nov. 24, 1938, in Tucson and lived there most of his life until moving to Kingman 25 years ago.
Frank was known for his giving heart and generous spirit.
His passion was fixing up vehicles. He owned and operated Canez Paint and Body Shop for 50 years.
He is preceded in death by his father, Francisco (Chico) Canez; mother, Rita Canez; and sister, Angie Busterud.
Frank is survived by his wife, Isabel Canez; daughters, Lorraine Canez Simon and Susie (Mark) Lovato; grandchildren, Felicia Christina and Daniel; three great-grandchildren; brother, Tony (Maria) Canez; sisters, Carmen Brady, Isabel Sanchez and Olga (Louis) Badertscher; and many nieces and nephews.
He is and will always be deeply loved and forever in our hearts.
There will be a viewing at 10 a.m. and a service at 11 a.m. Friday, June 20, at Sutton Memorial Funeral Home, 1701 Sycamore Ave.
The burial will take place at Mountain View Cemetery directly after the memorial service.