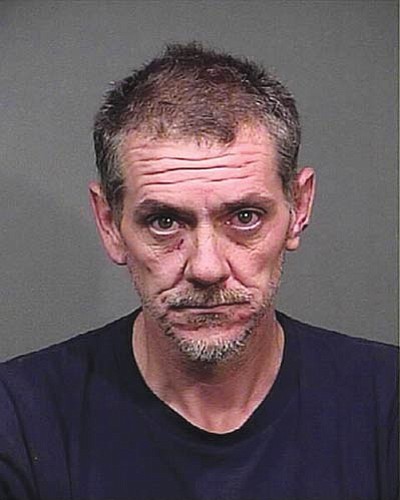 Originally Published: June 27, 2014 2:49 p.m.
KINGMAN - After a brief standoff, Mohave County Sheriff's deputies arrested an attempted murder suspect Thursday afternoon.
Timothy Christopher Smith, 46, of Kingman, was taken into custody at a residence in the 6800 block of North Bank Street. Also arrested was Justin Michael Kelly Boehm, 20, of Kingman, who had a pending felony failure to appear warrant.
Smith allegedly shot a 26-year-old man April 9. That man suffered gunshot wounds to the wrist and abdomen.
Investigators had Smith's name as a possible suspect, and on Thursday they received information about his being at the Bank Street address. Deputies began setting up a perimeter around the house at about 3:30 p.m. when a man left the house.
Deputies confirmed that Smith and Boehm were inside and used a public address system to order them outside. They complied, were arrested without further incident and taken to the Mohave County jail.
On April 9, detectives and deputies responded to a Family Dollar store in the 2900 block of Northern Avenue because of a report about the wounded man, who apparently drove to the store after being shot.
An employee told the Miner the man asked her to call for an ambulance after he rolled his car over a parking block in front of the store and came to a stop.