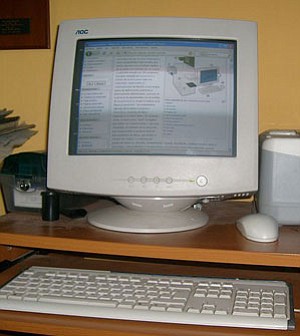 Originally Published: March 4, 2014 6 a.m.
MOHAVE COUNTY - Old, broken or unused televisions, computers and technology devices can be safely disposed of Saturday at a Technology Recycling Event organized by the Mohave Community College Computer Club.
There is no charge to discard electronics, except for a $5 fee for non-flat screen televisions and monitors, with a preferred payment by credit card.
The event will take place from 8 a.m. to noon in the parking lot near Building 500 on the Neal Campus-Kingman, 1971 Jagerson Ave.
For more information, contact Andra Goldberg at (928) 692-3015 or agoldberg@mohave.edu.