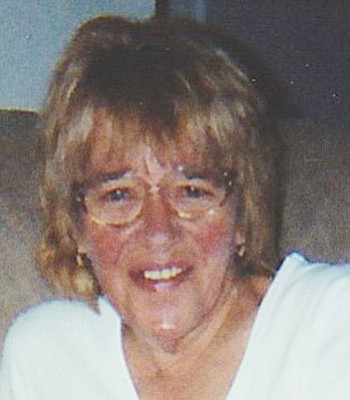 Originally Published: March 5, 2014 6 a.m.
Kendra Barbara Gaskin, 69, of Kingman passed away Wednesday, Dec. 4, 2013, at Sunrise Hospital in Las Vegas.
She was born in Trenton, N.J., on Feb. 8, 1944, the daughter of William and Emma (Keckeis) Jenter. She went to live with her aunt and uncle in Long Island, N.Y., when she was 15 after her mother's passing. She graduated from Martin Van Buren High School in 1962 in New York.
Kendra moved to Kingman in 1971 from Valley Stream, N.Y., with her husband to be with his family.
Kendra graduated from Mohave Community College in 1979 with her licensed pratical nurse certification. She worked at Kingman Regional Medical Center for 25 years and at the Arizona State Prison-Kingman for the last seven years. She was an amazing nurse with a great sense of humor, and also a fun-loving mom who made everyone feel like family.
Kendra is survived by her husband, Rick Gaskin of Kingman; daughter, Heather Isham; son-in-law, Michael Isham; and granddaughter, Katie Isham of San Diego.
She was preceded in death by her parents, William and Emma Jenter; her brother, Jeffery Jenter; her son, John Jeffery Morton; former husband, Joseph Morton; and her former in-laws, John and Kathleen Morton.
A celebration of life for Kendra Barbara (Jenter) Gaskin will be held from 2-4 p.m. Saturday, March 8, at the Hampton Inn, 1791 Sycamore Ave.