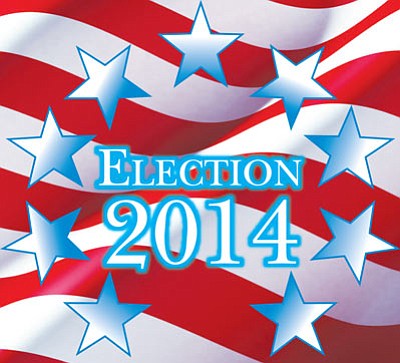 Originally Published: March 11, 2014 6:02 a.m.
Two gubernatorial candidates and two secretary of state candidates will speak and answer questions at 6 p.m. Wednesday at the Mohave Republican Forum meeting at Golden Corral, 3580 Stockton Hill Road in Kingman.
The gubernatorial candidates are Arizona State Treasurer Doug Ducey and Mesa Mayor Scott Smith.
The secretary of state candidates are State Sen. Michelle Regan, R-Scottsdale, and Justin Pierce, R-Phoenix.
For more information, call Rita Basinger at (928) 692-4771 or Mary D'Angina at (928) 716-4053.