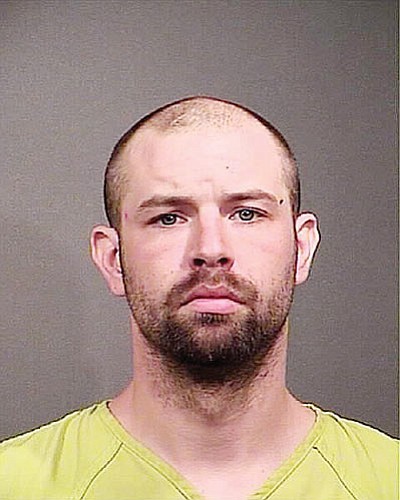 Originally Published: March 13, 2014 6:02 a.m.
KINGMAN - A 30-year-old man and his 17-year-old female companion were arrested on felony trespassing charges Monday, two days after they allegedly began squatting in a vacant home in the 3700 block of Butler Avenue.
Mohave County Sheriff's deputies responded to the residence at about 5:15 p.m. after a caller reported witnessing two people enter the residence.
Corry Scott Johnstone and the juvenile, both of Kingman, were inside the home. Johnstone reportedly told deputies the two of them had been staying in the home for two days.
"... He thought it was OK because they were kicked out of their prior residence," said Sheriff's Office spokeswoman Trish Carter. Deputies contacted the homeowner, who said the home was supposed to be vacant and that he previously posted No Trespassing signs on the property.
Johnstone and the juvenile were taken into custody without incident. A search of Johnstone's possessions allegedly revealed a glass pipe with residue.
Johnstone and the juvenile were arrested on felony charges of criminal trespassing. Johnstone was additionally charged with misdemeanor possession of drug paraphernalia.
He was booked into the Mohave County jail. The girl was taken to the Mohave County Juvenile Detention Center.