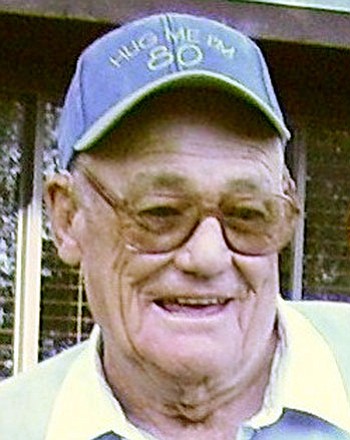 Originally Published: March 19, 2014 6 a.m.
A member of the Greatest Generation, Orin William Key passed from this life on March 16, 2014. Orin's family surrounded him with love and comfort during his final days at his home in Skull Valley, Ariz.
He was born Aug. 13, 1927, in Soccoro, Texas, to Martin Mathew Key and Myrtle Julia Makinson Key. His family moved to Arizona when he was 2, where they ran a mohair goat ranch. At 5, he was herding the goats with his brother throughout the hills and valleys that are now known as the Dewey/Humbolt area. The family later moved to Chloride where he graduated high school at the age of 16. The country was in the midst of WWII and Orin wanted to do his part to serve his country. He convinced his mother to lie about his age so that he could join the United States Navy. He served throughout the remainder of WWII in the South Pacific as a waist gunner aboard the PB4Y-Privateer. After his discharge, he returned to Chloride where he worked in the mines and also on the construction of the Hoover Dam.
At the age of 24, he began a 35-year career with the Arizona State Highway Department. He lived in Kingman for many years and moved to Prescott in 1966. He was the construction supervisor for many major projects in Northern Arizona including the widening of Highway 89 through Chino Valley, the northbound lanes of Highway 89 on Yarnell Hill, and the I-40 bypass at Ash Fork and Seligman. He was always concerned with how the public's money was spent, and insisted that all the roads he built be of the best quality. He moved to Skull Valley in 1981.
Orin loved the outdoors and was an avid hunter and fisherman. He could pick out a deer on a scrub-covered hill from 1,000 yards away. His box of deer loads lasted for decades because he only used one shell a year to bring down his game. That doesn't count the year he picked up his box of turkey loads instead and went home empty handed. He could make a mean roast and potatoes in his Dutch oven and his favorite activity was tellin' lies around the campfire.
Orin touched the lives of all who met him. He considered it a privileged to help raise his granddaughter Jessica, who was deeply devoted to her BaBa. His friends were many and his enemies few.
He is survived by Janice, his loving wife of 45 years; his son, Tim (Mary) of Cederedge, Colo.; his daughter, Michelle of Phoenix; brother-in-law and best friend, Jim Bowman of Laverne, Calif.; five grandchildren; and four great grandchildren. He was preceded in death by six siblings; his son, Danny, in 1966; and son Bill in 2009.
A graveside service will be conducted at 1 p.m. Friday, March 21 at Heritage Memorial Cemetery, in Dewey. We will celebrate his life with music, BBQ, and your favorite Orin stories at 3 p.m. Saturday, March 22, in the Skull Valley Community Hall.
In lieu of flowers, the family requests donations to be made in his name to the Skull Valley Volunteer Fire Department Fire Team Four.
The family would like to express their sincere appreciation to April, Geri, Alice, Jonathan, Terry, Patrick, Pastor Steve, Dr. Kevin Doyle and all the staff at Granite Mountain Hospice for their caring and compassion during the time of his illness; to Heritage Memory Mortuary for their assistance and respect; and lastly to Joe Mozdziock, you made an impossible situation bearable and held us all together throughout the entire process. Thank you!
More like this story