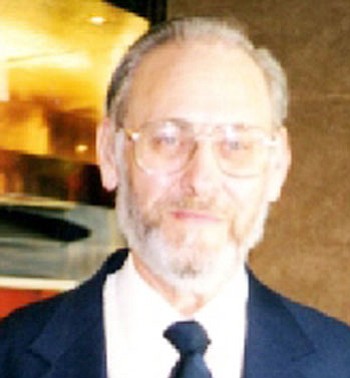 Originally Published: March 30, 2014 6 a.m.
Lawrence L. Piepkorn of Kingman, a beloved husband, father and grandfather, died on Feb. 23 at his residence in Kingman.
Lawrence was born on Aug. 17, 1932, to Ms. Evryl Pearl Piepkorn in Bismarck, N.D. He attended Long Beach Poly High School and then attended Cal State University at Long Beach where he received his degree in electrical engineering. He belonged to the Southern California Professional Engineering Association (SCPEA). Lawrence was also affiliated with the Buena Park National Little League for 12 years. He was a veteran of the United States Air Force.
Lawrence is survived by his wife of 31 years, Renee' Piepkorn, whom was by his side at his time of death; his sons, Mark, Michael and Craig, all of California; his brother, Bill Wittig of Montana; sister, Lois Bernharot of Washington state; and numerous blended family members.
The family wishes to extend deep gratitude to KRMC Hospice for their kindness and care for "our" Larry during the past nine months, to Jatan, Sara, Linda, Denise and Pastor Denny, what a great team! We would also like to send our thanks to Dr. Mahmood - many thanks.
Services will be held at 11 a.m. Friday, April 5, at the Oak Street Baptist Church, 605 E Oak St.