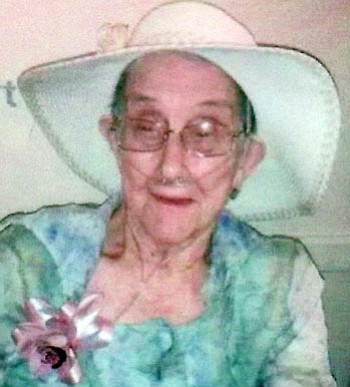 Originally Published: May 7, 2014 6 a.m.
Mary Stewart Clark, 81, passed through the narrow gates of Heaven on April 21, 2014.
She was born July 26, 1932, in Humbolt to Roy and Beulah Stewart.
She is survived by her three brothers, Joseph, Charles and Don.
In addition, she is also survived by her eight loving children, Marie Quijada, Marti Mangum, Patsy Clement, Linda Tyree, Wayne Quijada, Donald Quijada, Sandie George and Dennis Fowler.
She will be missed by many grandchildren and great-grandchildren.
She was a wonderful "Mema."
Services will be held Saturday, May 10, at the Hilltop Foursquare Church, 2215 Emerson Ave. The viewing begins at 9 a.m. and the memorial service will be at 10 a.m.