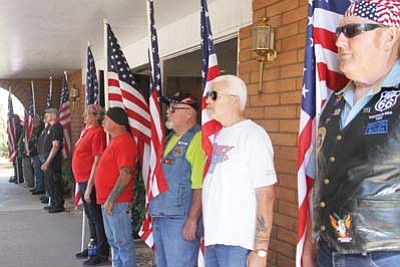 Originally Published: May 8, 2014 6:02 a.m.
KINGMAN - The Patriot Guard Riders held a flag line April 24 at the memorial service of Vietnam Veteran Richard Franks in Kingman.
Franks served in the U.S. Army from 1966 to 1969, achieving the rank of SGT E-5 serving in Vietnam for about one year.
He received the Vietnam Service Medal, National Defense Medal, Combat Infantry Badge and three Purple Hearts.