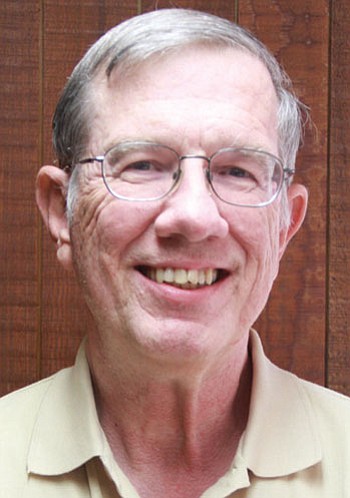 Originally Published: May 12, 2014 6 a.m.
KINGMAN - When the City Council added a 25 percent increase to the bills paid by residential sewer customers late in 2012, the extra $5 per month was supposed to add up to $1 million over the course of a year, money needed to pay the debt for vastly expanded sewer capacity.
The fund instead generated $1.6 million from Jan. 1 to Dec. 31, 2013. On Tuesday night, Councilman and mayoral candidate Richard Anderson mentioned this fact during a discussion on the city's tentative budget for fiscal year 2014-2015 beginning July 1.
Anderson opposed adoption of the budget based on his concerns with the excess sewer revenue, money he suggested the city share with ratepayers, at least in part.
The City Council at a budget meeting in April approved using the money for additional sewer projects.
At that meeting, Finance Director Coral Loyd suggested the City Council could opt to reduce the rate, either by $1 or $2 per month, and either through a reduction in the base rate of about $28 or the usage rate of more than $5.50 per 1,000 gallons or a combination between the two.
The Council opted to look at long-term expansion.
Anderson was essentially accused of campaigning from the dais when he said the burden on ratepayers should be considered.
"Be careful," said City Attorney Carl Cooper.
"It's not a campaign issue," Anderson replied.
"It sounds a lot like campaigning to me," said Mayor Janet Watson.
"It will take about two years before we see the result of this decision," said Anderson before the Council voted 5-1 to adopt the tentative budget. He cast the nay vote. The significance of the vote is that it prohibited making any further changes pending final budget adoption sometime before June 30.
For Anderson, the City Council made a mistake pledging every dollar to expansion.
"To me, it's purely ethics," said Anderson in an interview. "This isn't a campaign story."
Anderson praised Loyd for recognizing early that the enterprise fund was going to surpass expectations. He also praised staff for finding significant ways to reduce expenditures.
Anderson was the only person to vote against the increase when it was approved in late 2012, saying at the time he would support an 8 to 10 percent increase, a figure he believed would be sufficient.
By the end of June 2013, the fund was $300,000 over expectations and Loyd advised the council and relevant department heads, along with the Municipal Utilities Commission.
"By Dec. 31 it became apparent we would have $600,000 more than we thought," said Anderson.
Anderson said his goal was to put $400,000 into sewer expansion and $200,000 into the bank for ratepayers, which would have given each of the 9,000 residential accounts a $2 break on their monthly bill.
"I agree we should be doing some projects," he said, "but those 9,000 accounts have paid for two wastewater treatment plants that provide three and a half times the capacity we need. It can support 31,000 customers ... it's nice to have that capacity, but those 9,000 families are paying through the nose."
Anderson acknowledged the proposed savings to ratepayers was negligible, but any savings is better than none.
It should be noted the City Council's motive to put all of the $600,000 into expansion is not without merit, as more customers will eventually help reduce the bill for everybody. In fact, the city has diligently sought to expand the system.
Anderson agrees, but he also points out it would take a minimum of two years before the city realizes a benefit and current customers get a break.
"This is not a campaign story," said Anderson. "I believe we should expand sewer lines, but I also believe we should have helped out customers."
Click for home delivery with comics, grocery deals, inserts, TV listings, coupons and more