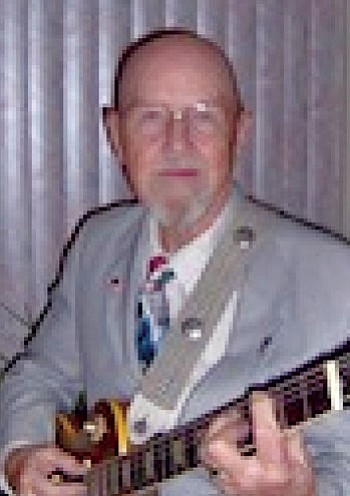 Originally Published: May 18, 2014 6 a.m.
Claude Leon "Phil" Phillips Jr. slipped the bonds of earth to reunite with the love of his life in the evening hours of May 5, 2014 at his home in Washington, Utah. Surrounded by family and friends, after 88 years in the bullpen he is finally out of the chute. Cain and Abel what a ride!
Dad was born in Winslow on Feb. 9, 1926, to Claude Sr. and Iva Phillips. His formative years were spent in northern Arizona. He attended school in Winslow.
After school, Dad enlisted in the Army Air Corps. He served in Panama during WWII, making sure the fleet stayed in the air. He returned to Winslow after the war and met his sweetheart, Helen Ruth Allen. They were married until Helen's death in 2011 - just short of 65 years.
Phil and Helen had four children - a daughter and three sons - and in 1980 adopted another son. He enjoyed hunting and fishing and camping with the family and taught his sons to play the guitar. Music was always a big part of our family life.
Phil's work took him and his young family from Arizona to Oregon and back to Arizona. Upon returning to Arizona, Dad worked out at the old airbase dismantling and salvaging the planes he worked so hard to keep in the air. He worked for Southern Union Gas Company in Kingman and in Flagstaff.
In 1954, the family moved back to Kingman to begin work at the new Arizona Ford Motor Proving Grounds in Yucca. After more than 20 years, Phil retired from the Proving Grounds as Chief of Security. During these intervening years Dad was involved in a variety of personal and civic activities. He was a member of the Elks, Search and Rescue, and the Mohave County Sheriff's Office. His love for flying eventually led to ultra lights where he not only flew his own, but also gave instruction to others wishing to enjoy the activity. He served in the Kingman chapter of the Civil Air Patrol as squadron chaplain and was significantly involved with the Kingman Army/Airfield Reunions
One of dad's great desires was to be a minister. After several years of study, he was ordained a minister in 1981. Phil served as associate pastor at the Kingman Pentecostal Church of God, pastor of the Pentecostal Church of God in Prescott, and associate pastor of the Desert Crossroads Free Methodist Church in Kingman. Mom and Dad eventually relocated to Southern Utah in 2006 to be nearer to family.
Dad was preceded in death by his parents Iva and Claude, his oldest son Daniel, and his love Helen. He is survived by his daughter Sheri R. Nolen of Flagstaff, son David (Sharon) of Cedar City, Utah, son Darrell (Margaret) of St. George, Utah, and son Levi of Flagstaff. He is also survived by nine grandchildren, nine great grandchildren, and one great-great grandson.
A memorial service and interment for both Phil and Helen will take place at the Washington City Cemetery in Washington at a later date.
The family would like to thank Comfort Cottage for the kind and dedicated care they gave Dad during the past few years. We also want to thank Southern Utah Home Health, and the kind assistance of Heideman-Hughes Mortuary.