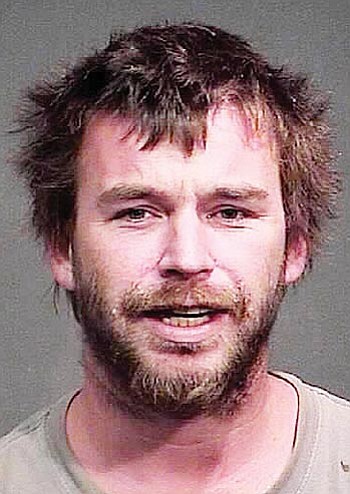 Originally Published: May 20, 2014 6:02 a.m.
KINGMAN - The prosecution of an alleged serial arsonist is on hold pending an examination of his mental health.
Judge Steven Conn on Monday postponed a status hearing for Brian Lee Caviness, 26, until after the defendant meets with doctors.
Defense attorney Carlene Lacy requested the examination last month. In court papers, she said Caviness "acts rational" in the courtroom, but in interviews he admitted he has suffered "long-term mental issues."
Lacy also said Caviness, in discussing the alleged arsons, told her he was not present but had "out of body" experiences when he started the fires or that he was there, but was forced to start them. Deputy County Attorney Greg McPhillips opposed the examination, arguing Lacy failed to provide sufficient evidence to warrant one was needed. Lacy in court papers said she needed time to obtain her client's mental health care history.
Conn granted the request and the examination will occur June 2.
Caviness stands accused of 18 crimes, 11 of them felonies and all of them related to a number of arsons in the downtown area over the winter, including the burning of two mobile homes - one of them occupied - and a vehicle, along with seven brushfires and five commercial trash container fires.
He reportedly admitted to Kingman Police and Fire investigators he was responsible for at least some of the crimes he was charged with having committed following his March 18 arrest.
The mental examination will determine if Caviness has the capacity to understand the charges against him and whether he has the ability to assist his attorney in his defense.
Conn set the next hearing for June 16.