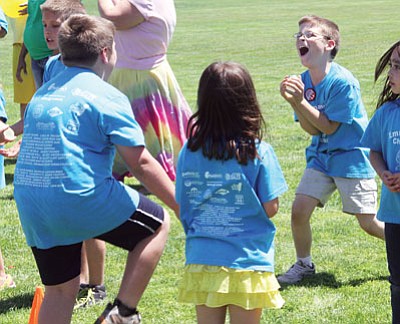 Originally Published: May 21, 2014 6 a.m.
KINGMAN - Emmanuel Christian Academy held its annual Field Day Friday at Centennial Park.
It was a culmination of their spring fundraiser and a service project consisting of serving residents of retirement homes.
There were games and other activities.
Retirement home residents came later in the day and were served lunch by the students.
Keith Glosch (right) and his throwing partner Christopher Ross, both in second grade, celebrate a successful catch during a balloon toss.