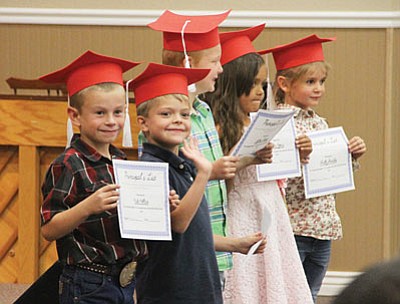 Originally Published: May 25, 2014 6:02 a.m.
KINGMAN - Emmanuel Christian Academy held its graduation and awards ceremonies at the school Thursday.
State Sen. Kelli Ward was the guest speaker.
Eighth graders and kindergarteners had a graduation ceremony and several awards were given out.
Here, some of the graduating kindergarteners hold up awards they received.