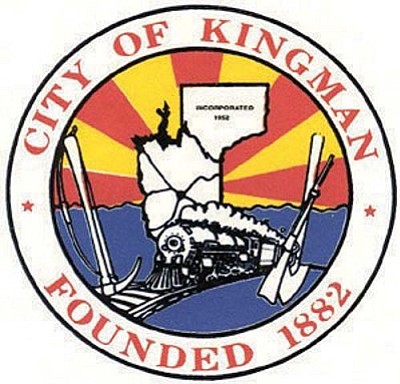 Originally Published: May 30, 2014 6 a.m.
KINGMAN - Three candidates filed for the office of mayor of Kingman by the deadline Wednesday to submit the required number of registered voters' signatures.
Erin Cochran, Richard Anderson and Tom Carter have thrown their hats into the ring for the city's top seat now held by Mayor Janet Watson, who will step down at the end of the year. Watson took over for former Mayor John Salem last summer when he resigned mid-term to care for an ailing parent in the Phoenix area.
Cochran and Anderson are members of the Kingman City Council serving their first terms. Carter, who formerly served on the Council, has lived in Kingman for 22 years and retired from Mohave Wireless. All the candidates are concerned about an ongoing lack of funding for city services, from police and fire to roads and parks.
Six candidates filed for the three open City Council seats held by Cochran, Anderson and Jen Miles. Those candidates are Carol Decker-Noli, Stuart Yocum, Miles, Mark Abram, Kent Simmons and Janice Palmer.
Because only six have filed for the three seats, all advance to the general election.
At the county level, incumbent Virlynn Tinnell filed for clerk of Superior Court, while Ray Cullison and Debbie Francis filed for the Cerbat constable office currently held by Jean Bishop. Incumbent Mike Cobb is being challenged by Neal Hickerson for the office of Kingman constable.
Mervyn Pitchfork Freedom (formerly Fried) will run against incumbent John Taylor for Cerbat justice of the peace, while incumbent Dave Huerta has no challengers for the office of Kingman justice of the peace.
Steven Conn is running unopposed for Superior Court Division 3 in Kingman, as is Lee Jantzen for Superior Court Division 4 in Kingman and Jill Wachtel Davis in Superior Court Division 6 in Kingman.
The primary election is Aug. 26 and the general election is Nov. 4.