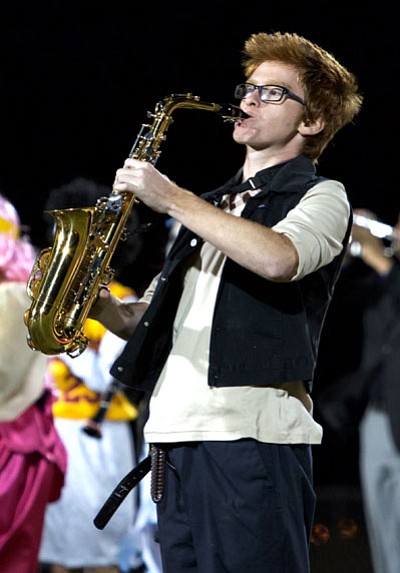 Originally Published: November 4, 2014 6 a.m.
KINGMAN - The Kingman High School marching band competed against 20 other Division III bands in the Arizona State Marching Festival in Mesquite Saturday, earning a rating of Excellent while receiving two caption awards for Color Guard and Music Performance.
They also were ranked in the top 10 bands in their division, which qualifies them for the Arizona State Marching Championships on Nov. 15.
"This is a great accomplishment in a difficult year," said Michael Schreiber, director of bands at Kingman High School.
"The band did an amazing job. They played great and have a huge sound for our size. The kids are amazing and dedicated and the amount of hard work they have put in shows in their huge improvement and their consistent results at competitions."
While they weren't officially awarded places at the festival, they did get a competition score recap that showed that the KHS marching band is seeded seventh going into the championships on Nov. 15.
The band will host a marching exhibition for the community at 5 p.m. Nov. 13 at Kingman High School. They will be performing with bands from Lake Havasu High School and Lee Williams High School.
More like this story