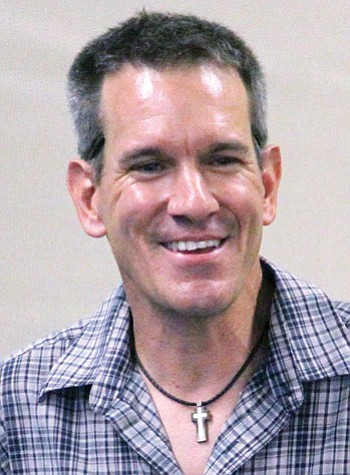 Originally Published: November 5, 2014 5:58 a.m.
KINGMAN - Stuart Yocum defeated Kent Simmons in Tuesday's runoff election for the third and final City Council seat.
Yocum, with 13 of 13 precincts reporting, had 2,259 votes, or nearly 53 percent, to Simmons' 1,971 votes, or 46 percent. Write-ins claimed a tiny fraction of the vote.
Yocum, an engineer, ran a quiet campaign that emphasized no new taxes and job creation.
The 2015-2016 incarnation of the Kingman City Council will feature Mayor-elect Richard Anderson, Vice Mayor Carole Young, Jen Miles, Larry Carver, Mark Wimpee and new members Mark Abram and Yocum.