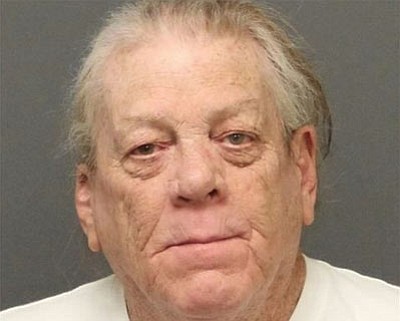 Originally Published: November 7, 2014 6 a.m.
KINGMAN - A Kingman Police officer narrowly escaped injury Wednesday after a resident shot at him several times and missed.
William Fenton Shelton III, 67, of Kingman, was arrested about 10:15 p.m. in the 2800 block of Airway Avenue and charged with felony aggravated assault on a police officer.
Kingman Police said an officer was called to the area for a separate incident, and while searching for a subject related to the investigation, he heard a round hit a fence near him.
The officer identified himself to the shooter, who was holding a pellet gun pistol.
Police said Shelton fired several more pellets at the officer, who shot his Taser at Shelton but missed him.
Police said Shelton retreated into his residence, but he eventually complied with orders and was taken into custody without further incident.
Shelton was booked into the Mohave County Jail.