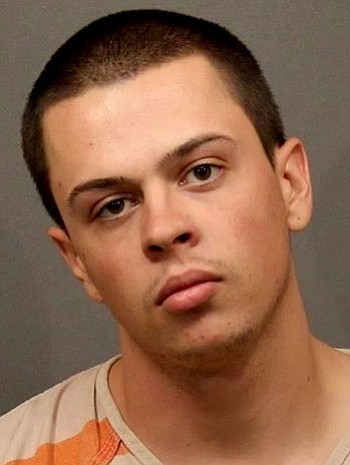 Originally Published: November 10, 2014 6 a.m.
KINGMAN - A child who went missing led to two felony and five misdemeanor charges for his father.
Matthew Deal, 20, of Kingman, was arrested Wednesday in the 1700 block of Dawes Street on felony charges of child neglect and child abuse. Deal also was charged with disorderly conduct by domestic violence, preventing the use of a telephone in an emergency by domestic violence, threatening or intimidating by domestic violence, criminal damage and theft, all misdemeanors.
Kingman Police said a 2-year-old child was found by a citizen about 9:45 a.m. Wednesday in the area of Dawes Street and Kingman Avenue. The toddler was standing in the roadway, said police, without pants or shoes on and with an outside temperature of about 58 degrees.
The child was placed in the care of Arizona Division of Child Safety and Family Services.
At about 10:15 a.m., Kingman police responded to the 1700 block of Dawes Street for a disturbance and found Deal and a female, who were the child's parents. The officer learned that the child was in Deal's care when it went missing and Deal had called the mother to help locate the toddler, leading to the disturbance between the adults.
Deal was arrested and booked into the Mohave County Jail without incident.
Click for home delivery with comics, grocery deals, inserts, TV listings, coupons and more