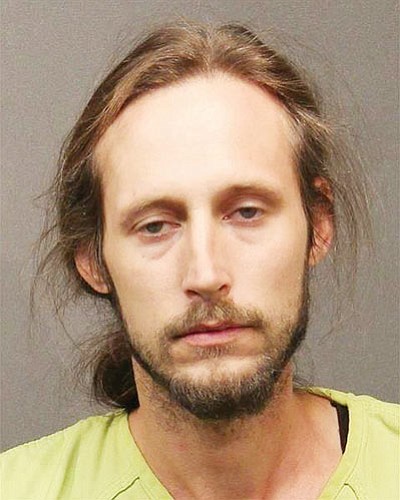 Originally Published: November 11, 2014 6 a.m.
KINGMAN - Anger over an unpaid debt reportedly led a man to fire a handgun at the feet of another person Sunday in Kingman.
Casey Curtis Damuth, 30, of Kingman was taken into custody on Devlin Avenue after the alleged victim told Mohave County Sheriff's deputies that Damuth, whom he owed money, became angry when the man said he couldn't pay back the personal loan.
He said Damuth came to his home in the 4800 block of Benton Street and demanded payment. When the man said he was unable to pay, Damuth allegedly pulled out a pistol and fired a round at the man's feet.
Deputies were shown a bullet hole in the wooden deck attached to the home and witnesses reportedly confirmed the alleged victim's statement.
Damuth initially refused to exit the home in the 2100 block of Devlin Avenue, but eventually he emerged and was taken into custody without incident.
Damuth allegedly told deputies he fired the round from the handgun, a .357, after he felt threatened.
He faces a felony charge of aggravated assault with a deadly weapon.