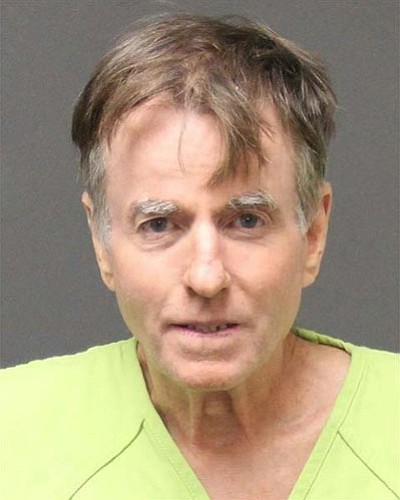 Originally Published: November 20, 2014 6 a.m.
KINGMAN - A Kingman police officer shot and wounded a man armed with a knife late Saturday afternoon after a bizarre incident that began at the Flying J truck stop on Andy Devine Avenue.
The report was delayed because KPD asked Lake Havasu City Police to investigate the shooting to avoid the appearance of impropriety.
Frederick J. Coles, 63, of Kingman, led police on a pursuit that ended on the rubble of Old Highway 93 parallel to Interstate 40 near DW Ranch Road, according to Lake Havasu City Police Sgt. Troy Stirling. That's when Coles abruptly stopped his SUV, exited the vehicle and began to walk toward officers who were walking toward him.
According to Stirling, Coles was carrying a 10-inch knife and refused to comply with officer Zacharie Clark's repeated demands to drop the weapon when Clark shot him.
The incident began at about 4:23 p.m. when KPD officer Randy Sandeen responded to the truck stop. An employee had called 911 to report she overheard a man threaten to blow up the station's fuel island. Dispatchers were advised the person who made the threat was parked in a white SUV in the Kmart parking lot next door.
Sandeen approached Coles, who reportedly flipped his middle finger at the officer before driving off.
Sandeen and Clark followed Coles as he turned on Andy Devine toward Airway Avenue. Coles reportedly turned east on Airway and drove past Prospector Street, where Airway is unpaved.
Clark activated his lights and siren and Coles, according to Stirling, led Clark on a meandering chase on dirt roads. He allegedly attempted to ram Clark's patrol vehicle at two points, and kept reversing his direction of travel.
According to Stirling, Clark fired two rounds, striking Coles once and causing apparently minor injuries. Coles continued to hold on to the knife, however, and a Mohave County Sheriff's deputy who arrived on scene shot him with a Taser.
Coles was taken to Kingman Regional Medical Center, where he was treated and released before going to the Mohave County jail on felony charges of making threats, two counts of aggravated assault and unlawful flight from a pursuing law enforcement vehicle.